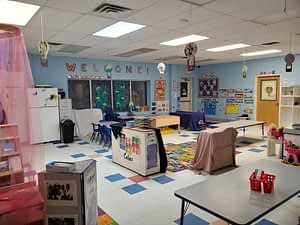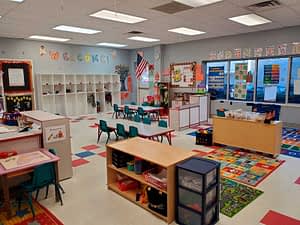 Smart Start Academy has developed a program, which focuses on preparing your child for their first formal school education.
With The Creative Curriculum: Preschool® edition, your child will learn through play. They will be provided many opportunities to increase their socialization with open-ended questions and exploration through play scenarios. This curriculum offers age-appropriate, hands-on experiences to motivate children and to promote their social, emotional, intellectual, aesthetic, and physical development. We also emphasize the reinforcement of shapes and colors yet begin to stress the importance of recognizing letters and numbers through various small group activities. As a part of the Curriculum, there is also a social studies/ science, mathematics, and literacy component.
Your child will be prepared and ready to learn upon entering their kindergarten classroom.